About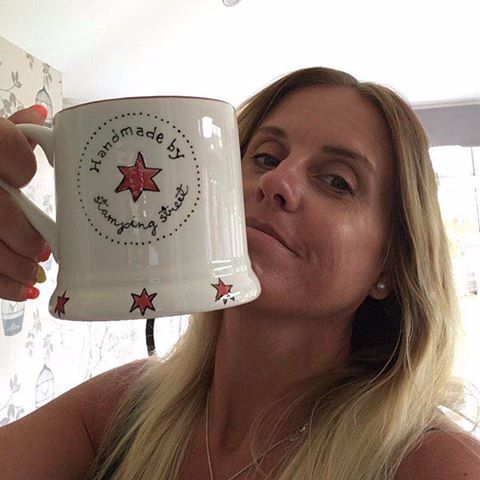 Our Story
"She believed she could ... so she did"
Once upon a time, there was a mum named Sally who had a dream. Let me tell you a little bit about her, our journey so far and how Stamping Street came to be the thriving little business that it is today.
So, this is me ... a few more wrinkles laughter lines than I would like. I like to go for long walks, family time, I get grumpy when I am tired, I drink too many Porn Star Martini's, speak my mind and am often inappropriately rude, but hey ... that's me. I have a big heart and I care passionately about my work and my customers. This is how it started ...

With very little money in my pocket but with high hopes, Stamping Street first opened their virtual doors in April 2014 when Sally (that's me!) fancied trying a new craft whilst on maternity leave. Restricted by maternity pay and with only a little money to spare for a few necessities, I picked up a hammer for the first time and instantly fell in love with the craft of metal stamping.
I shared a few of my first makes on Facebook and from the start, it proved to be a huge success. With hardly a chance to catch my breath, we were launched into a successful small business and I knew how lucky I was to be doing something I love so dearly. The time eventually came to return to the 'day job' when our youngest of three boys was 6 months old, however I juggled commitments and continued to run Stamping Street during the evenings and at weekends. With three children, two jobs and a supportive husband who worked shifts as a firefighter, life was not a walk in the park, but being fuelled with passion and driven by determination, we all found a way to make it work.

After 3 years of trading and working very hard, we now run Stamping Street full time from our home in the Royal Town of Sutton Coldfield in the West Midlands, UK and we ship all over the world with recent orders being sent to places like Sri Lanka, Israel, Australia and New Zealand to name a few.

All of Stamping Street's items are handmade by me. By its very nature and appeal, hand stamped items will have their imperfections and irregularities and no two items will ever be the same. It's one of the things I adore about the craft. What better gift is there, than an item that is 'one of a kind' and knowing that nobody in the world has the same.
We offer a personal service and gifts that are as individual as you are.
Thank you for supporting a small family run, British business and thank you for being part of our journey so far. I hope that we can continue to make such wonderful friends in our customers and you can stay with us as we continue to expand and achieve our dreams.